Graduation Dinner – Class of 2021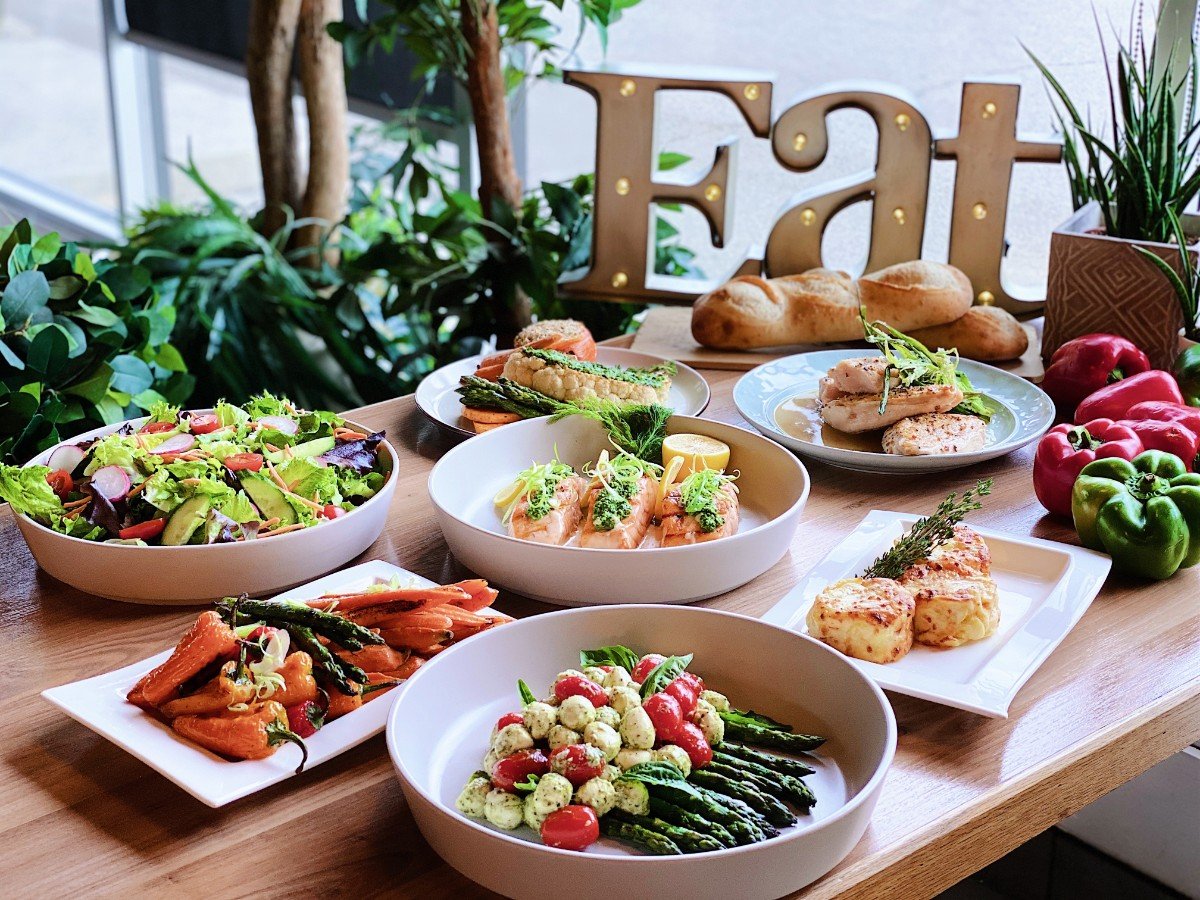 Celebrate this special milestone with friends and family over a beautifully prepared dinner or elevate the day with a fun party kit.
Availability
From Tuesday to Saturday. Orders must be placed no later than noon the day prior.
Free pick up
Available from Cravings Market Restaurant:
Delivery cost
Zone
below $60
$60 & above
A (within 15km)
$12
$5
B (15-25km)
$30
$12
C (25-45km)
$50
$30
beyond 45km
403-256-7150
Delivery Zone will be calculated at checkout once the address/postal code is entered.
To better preserve the flavour and texture of the ingredients, the meals will be delivered cold with reheating instructions attached. Please indicate any dietary restrictions in the order notes at checkout.
Pick up or have your party package delivered to your house.
Graduation Party Kit

$

28.00

Mini Bahn Mi Sandiwich (Lemongrass Chicken or Vietnamese Tofu)
with carrots, cilantro and sriracha mayo

Soft Salted Pretzel

Chicago Mix Popcorn

Assorted Beignets and Macarons

Berry and Chocolate Hazelnut Beignets and Macarons

Grizzly Paw Soda (Black Cherry Cola, Grapefruit Soda, Root Beer)
Braised Beef Short Ribs

$

39.00

with a chimichurri demi-glace, brown butter whipped potatoes, agave brocollini, roasted baby carrots, peppers and menu accompaniments

Grilled Lemon and Herb Chicken

$

38.00

with a spring onion sauce, grilled lemon wedge, honey dijon roasted baby red potatoes, agave broccolini, roasted baby carrots, peppers and menu accompaniments.

Grilled Moroccan Lentil Terrine (Vegan)

$

38.00

with a fire roasted pepper sauce, charred wild mushrooms, smashed garlic potatoes, roasted baby carrots, pink peppercorn broccolini and menu accompaniments.
Menu Accompaniments
Fresh baguette and butter
Spring Baby Kale and Arugula Salad
with lemon vinaigrette
CHOICE OF DESSERT
Vanilla Bean Panna Cotta
topped with a fruit puree, 2021 chocolate plaque, fresh berries and chantilly cream
Chocolate Tower
with raspberry coulis, 2021 chocolate plaque, fresh berries, vanilla cream and fresh mint
Vegan Chocolate Decadence Cake
2021 chocolate plaque, fresh berries, coconut cream and fresh mint
Fahr Hefe

$

3.45

The official Best Hefeweizen in the World, courtesy of the 2020 World Beer Awards! The beer itself is hazy with a medium body to it, smooth from start to finish. Taste the aromas of wheatgrass, white pepper, banana, and clove. 355ml