Calgary Philharmonic Cork and Canvas Spring Dinner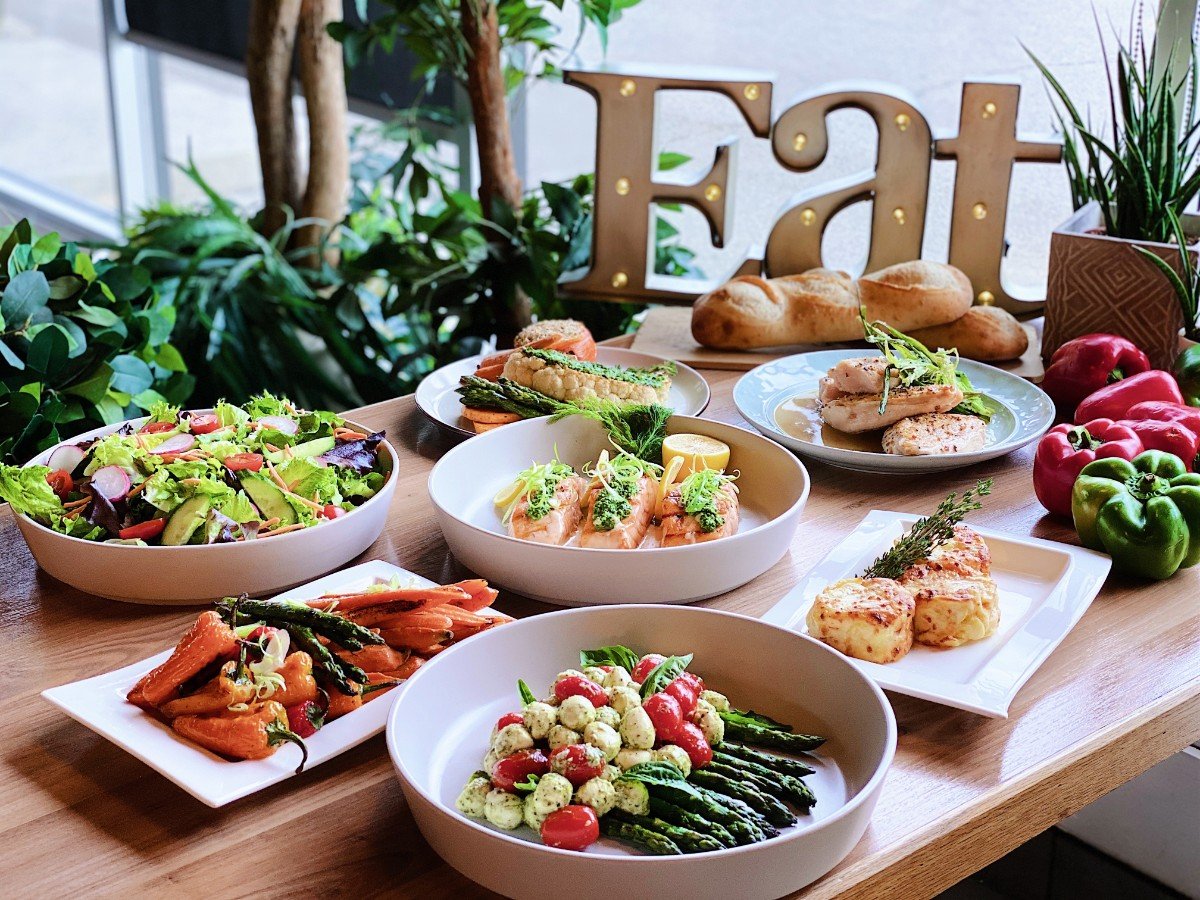 This season, we ease the burden of cooking and prepping with our freshly made ready to eat meals starting at only $37 per person.
Availability
Available April 29. Orders must be placed no later than noon the day prior.
Free pick up
Available from Cravings Market Restaurant:
Delivery cost
Zone
below $60
$60 & above
A (within 15km)
$12
$5
B (15-25km)
$30
$12
C (25-45km)
$50
$30
beyond 45km
403-256-7150
Delivery Zone will be calculated at checkout once the address/postal code is entered.
To better preserve the flavour and texture of the ingredients, the meals will be delivered cold with reheating instructions attached. You can also view the instructions online here:
reheating instructions
. Please indicate any dietary restrictions in the order notes at checkout.
Braised Beef Short Ribs -CPO

$

42.00

Alberta beef short ribs, creamy whipped potatoes, roasted poplar bluffs carrots, micro acres baby arugula, fahr brewery ale demi-glace and menu accompaniments (see below)
Menu Accompaniments
Demi Baguette
with lemon rind butter
Chopped Deep Water Farms Kale
with apples, spiced peanuts, Alberta cheese and avocado dressing
Green Goddess Potato Salad
with cucumbers, red onions, sparks boiled eggs, herbs
Choice of Dessert:
European Carrot Cake
with cream cheese icing
or
Chocolate Cheesecake
with kirsch cherries and Chantilly cream
or
Vegan Coconut Vanilla Turmeric Carrot Cake
Vegan Menu Accompaniments
Demi Baguette
with lemon rind butter
Vegan Chopped Deep Water Farms Kale
with apples, spiced peanuts, Alberta cheese and avocado dressing
Vegan Green Goddess Potato Salad
with cucumbers, red onions, sparks boiled eggs, herbs
Choice of Dessert:
European Carrot Cake
with cream cheese icing
or
Chocolate Cheesecake
with kirsch cherries and Chantilly cream
or
Vegan Coconut Vanilla Turmeric Carrot Cake
Fahr Hefe

$

3.45

The official Best Hefeweizen in the World, courtesy of the 2020 World Beer Awards! The beer itself is hazy with a medium body to it, smooth from start to finish. Taste the aromas of wheatgrass, white pepper, banana, and clove. 355ml

Fahr Pils

$

3.45

Fahr Pils is the 2020 World Beer Awards Canada Gold Winner for Best Classic Pilsner-Style Lager Beer! Fuller bodied with less hop and bitterness, this beer is filtered for clarity and has a crisp finish. The Pils maintains flavours of crackers, floral notes, and a slight lingering bitterness to cut through the initial sweetness of the malt used. 355ml

Fahr Copper

$

3.45

The 2020 World Beer Awards Canada Gold Winner for Best Vienna Style Lager and Silver in the Canadian Brewing Awards! This beer has a copper colour with flavours of toffee, caramel, and crackers. The Copper is the perfect beer to enjoy on any occasion. 355ml

Fahr Munich

$

3.45

Gold Winner in the 2020 Canadian Brewing Awards! This dark lager looks like a Guinness and drinks like a Pilsner! Taste notes of chocolate, coffee and dark fruit. The dark colour comes from a special debittered roasted malt that is used in the process of making the beer. 355ml

Fahr Beer (6 pack)

$

19.95

The quality and taste of Fahr's beers speaks for itself by winning several prestigious World & Canadian Brewing awards. Specializing in brewing "beer-flavoured" beer, Fahr is redefining what it means to be a craft beer by bringing back the basics. 6 x 355ml

Fahr Beer Tasting (multipack of 6)

$

19.95

Fahr Beer creates several traditional German beers using the finest ingredients to ensure great quality and taste. Try 3 different styles of Fahr Beer to pick the ones you like best. 6 x 355ml