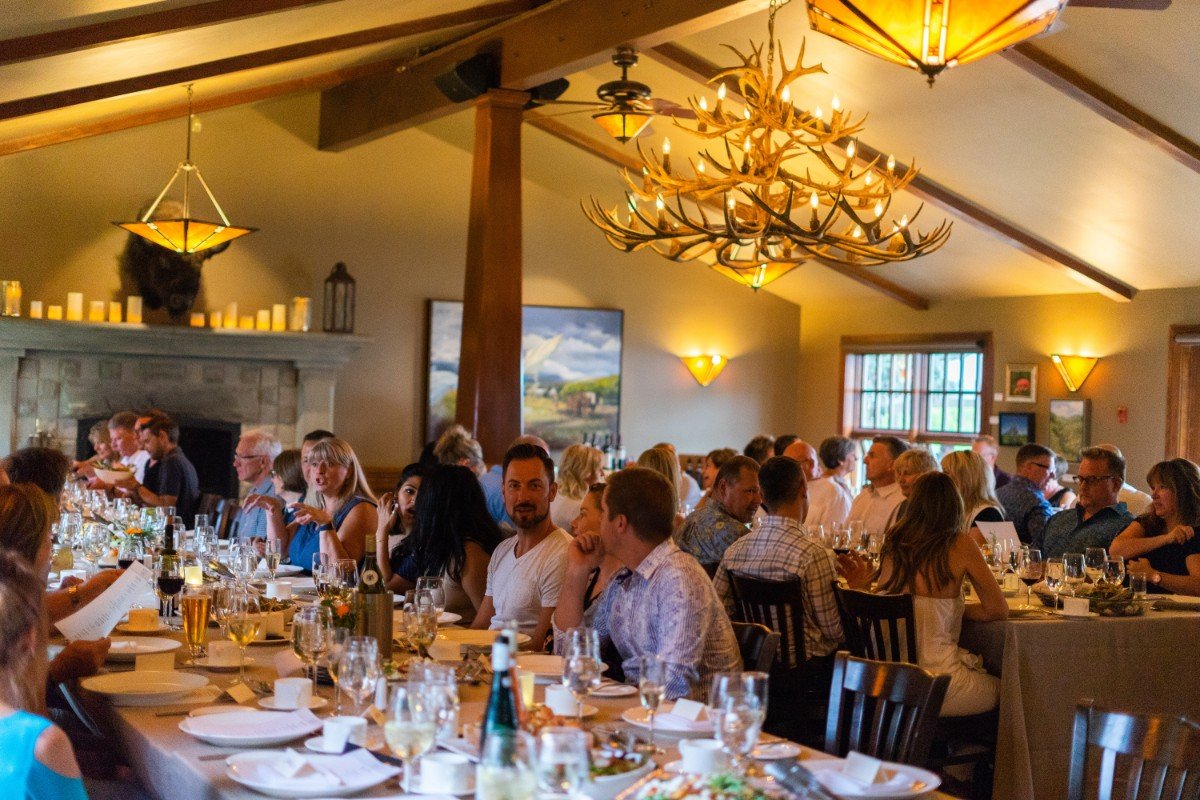 The 4th annual Harvest Dinner at the Bow Valley Ranche Restaurant
For the 4th year in a row, the Bow Valley Ranche Restaurant hosted its successful Harvest Dinner event last week. About 100 guests gathered to indulge in the farm-to-table dishes.
Dishes were carefully curated and prepared by Jenny Kang with the help of the restaurant owner Ulrich Kuenz and his team. A very hands-on owner, at 71, Ulrich puts his heart and soul into every project, including event planning, logistics and even stirring the pots along his loyal cooks.
The dinner preparations started early in the morning with chef Jenny harvesting fresh vegetables and greens from our backyard. This small but rich and bountiful garden was set up in 2014 when Great Events Group took ownership of the restaurant. The herb and vegetable garden is maintained and loved by our chefs, and they take great pride in their yields.
Later in the evening, when guests started to arrive, Ulrich and his team put the grill on fire, stealing the show with a massive iron pot used for cooking the vegetables and — may we say it — impress the public.
The evening started with a refreshing cocktail in our backyard featuring passed hors-d'oeuvres and live jazz tunes. Following after was a lavish dinner served family style in the cozy atmosphere of our grand salon. Check out this gallery from the event and don't miss the next year's edition.
Subscribe to our email
to get the latest news first!